Eagle, Tengmalm's, Pygmy and Great Grey Owls, White-tailed, Short-toed, Lesser Spotted and Greater Spotted Eagles, Hobby, 3 species of Harrier, Honey Buzzard, Goshawk, Whoper Swan, Smew, Goldeneye, Tufted and Ferruginous Ducks, Crane, Spotted Redshank, Whimbrel, Terek and Marsh Sandpipers, Temminck's Stint, Ringed and Golden Plovers, Great Snipe, Little Gull, 3 species of Marsh Tern, Hoopoe, Corncrake, Spotted Crake, Capercaillie, Black and Hazel Grouses, Barred, Greenish, Icterine, Aquatic, Savi's, Grasshopper, River and Blyth's Reed Warblers, Common Crossbill, Yellowhammer, Red-backed and Great Grey Shikes, Bluethroat, Thrush Nightingale, Hawfinch, Scarlet Rosefinch, Redwing, Nutcracker, Three-toed, Black, Grey-headed, Middle Spotted, Syrian and White-backed Woodpeckers, Wryneck, Red-breasted and Collared Flycatchers, Azure, Crested and Penduline Tits, Citrine Wagtail and many other north-eastern highlights...
7 nights, 8 birding days



Group size: 5-12

Dates:
- 10 to 17 May, 2020

Starting Point: Minsk Airport

Walking: Easy. The ground can be quite wet in the morning from dew so rubber boots would be useful; plus trainers.

Tour Leader: Pavel Simeonov (Branta-Tours)


Bugs: Belarus is remarkably free of nasty bugs. But, as one might expect, there are mosquitoes that generally emerge from mid-June and occur in numbers until mid-September. A good repellent is advised (e.g. lemon eucalyptus oil or DEET-based) for those sensitive to mosquito bites.

Price: (Promotional cost 2020) €1,245, Base: 8-12 people.
5-7 pax = € 1,390

Single room supplement: € 70,-




* Promotional statement:

We offer a 5 percent discount to anyone who books a place (and sends deposit) by 30 November 2019.




Europe is the most developed continent on Earth, a place of concrete and tarmac, home to 700 million people. Yet one part remains unspoiled.




Belarus is Europe's last great wilderness, 83% of its area is pristine.


Tour Description: This extraordinary birdwatching tour to the Southern Taiga region provides a big diversity of species and habitats in the most exciting natural complex combined by boreal forests and wetlands.

Belarus (see map) is characterised by the largest tracts of raised pine bogs in Europe. This extensive tundra-like ecosystem is the favourite habitat for many waders. Terek, Marsh and Green Sandpipers, Whimbrel, Curlew, Golden and Ringed Plovers, Black-tailed Godwit, Greenshank, Redshank, Snipe, Great Snipe, Redshank, Spotted Redshank and Ruff are some of the species to be seen there, and we may just turn Willow Grouse, Temminck´s Stint and Jack Snipe. In addition, the area provides good opportunities to see Great Grey Shrike, Meadow Pipit, Citrine and Yellow Wagtails, whilst the edges surrounding the pine bogs are typical breeding place for Osprey, Golden and Short-toed Eagles, Hobby and Merlin.

Large protected areas such as Pripyatsky National Park, Sporovo river floodplain and Turov medows are some of the key locations to be visited, where Great Grey, Short-eared, Tengmalm's and Pygmy Owls are resident birds. The adjacent semi-open areas comprising dry meadows with bushes and dense grass vegetation interspersed with small streams, grassy marshes and restricted patches of agriculture lands hold Merlin, Hobby, Honey Buzzard, Corn Crake (everywhere), Raven, Hooded Crow, Wryneck, Lesser Spotted Woodpecker, Golden Oriole and Fieldfare. Small passerines include Scarlet Rosefinch, Thrush Nightingale, Yellowhammer, Red-backed Shrike, Long-tailed, Marsh and Azure Tits, Whinchat, Wood and Sky Larks, Lesser Whitethroat, Barred, Icterine, Grasshopper, River, and Blyth´s Reed Warblers.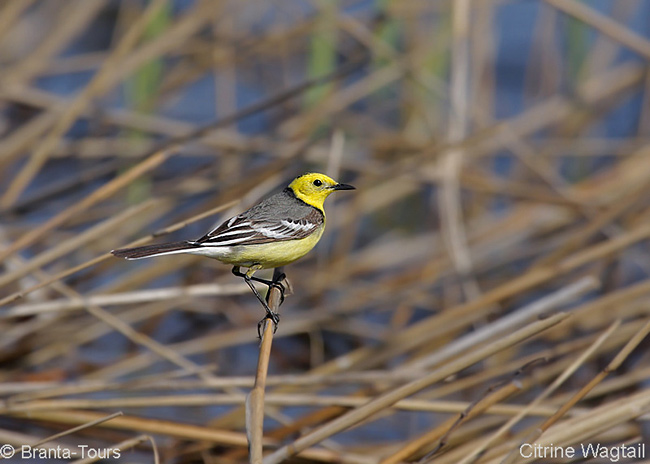 There are more than 100 lakes and several significant rivers, plus all types of marshes and bogs. We visit some of the most important glacial lakes with floating islands of vegetation to watch breeding Crested and Black-necked Grebes, Smew, Whooper Swan, Goldeneye, Tufted and Ferruginous Ducks, Pochard, Black-headed, Common and Little Gulls, Black, Whiskered and White-winged Terns, Osprey, Greater Spotted and White-tailed Eagle. Surrounding reed stands produce views of Great Bittern, Spotted and Little Crakes, Bearded Tit, Reed Bunting, Savi's, Sedge and Great Reed Warblers. An evening visit to a special sedge-covered habitat offers unique opportunity to see Aquatic Warbler.
We also explore the impressive mature mixed forests dominated by spruce, birch and aspen, where Red-breasted and Collared Flycatchers, Treecreeper, Greenish and Wood Warblers, Willow and Crested Tits are among small breeding passerines of interest. Woodpeckers are well represented too, among them: Three-toed, White-backed, Black, Middle-spotted, Syrian and Grey-headed ones. Birdlife includes also breeding Black Stork, Goshawk, Sparrowhawk, Hazel Grouse, Redwing, Tree Pipit, Golden Oriole and many other interesting species.
Our first major destination will be the Pripyatsky National Park, in the south. The Pripyat River is no doubt the Amazon of Europe. The endless water-covered areas of the Pripyat floodplain hold thousands of waterbirds, among them Terek and Marsh Sandpipers, Great Snipe, Avocet, Black-tailed Godwit, Black, Whiskered and White-winged Terns, Bittern, Black Stork... The best-known symbol of unspoiled Byelorussian nature is the Aquatic Warbler. More than 50 percent of the world population of the species (about 30,000 pairs) breed in the Byelorussian wetlands of Polesie.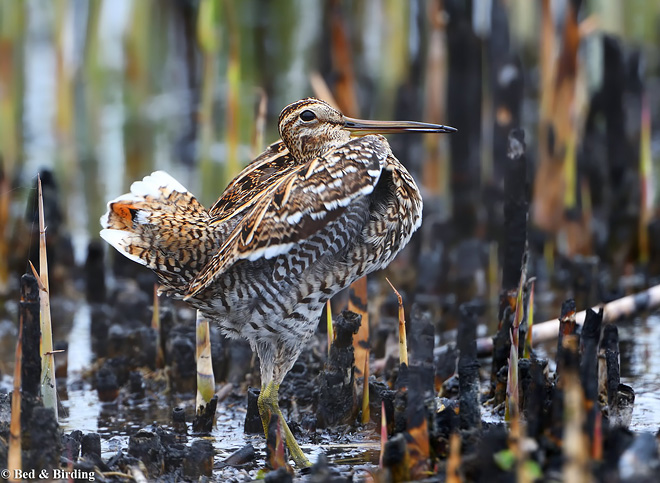 Open meadows and mires are excellent hunting grounds for various birds-of-prey breeding in neighbouring floodplains and forests, such as White-tailed, Short-toed, Greater and Lesser Spotted Eagles, Honey Buzzard, Goshawk, Great Grey and Short-eared Owls. Old-time floodplain forests feature Hazel Grouse, Capercaillie, Woodcock, Middle Spotted Woodpecker, Black Stork, Eagle Owl, Roller, Redwing and the delightfulAzure Tit that is most numerous in Polesian oak-woods. During our stay in the Pripyat we visit the well known Turov meadow, being one of the most exciting birding locations in Belarus. The unique natural conditions of this area since long turned it into a huge breeding habitat, where birds are too numerous to list. The spectacle of hundreds of thousand pairs of herons, cormorants, gulls, terns, waders, and ducks... is truly a birdfair! Terek and Marsh Sandpipers use sand strips crisscrossing the meadow for breeding, whilst adjacent Fishponds produce views of Smew, Ferruginous Duck and five species of grebe, including Red-necked one. We also explore the open fen mires, which unique ecosystem is limited to only several areas in the world. Belarus has retained some of the largest open fen mires in Europe. Sedges dominate vegetation of these wetlands. The mire is home to many rare bird species, including Crane, Short-eared Owl, Corn Crake, and the globally threatened Aquatic Warbler, which is especially depending on that specific habitat.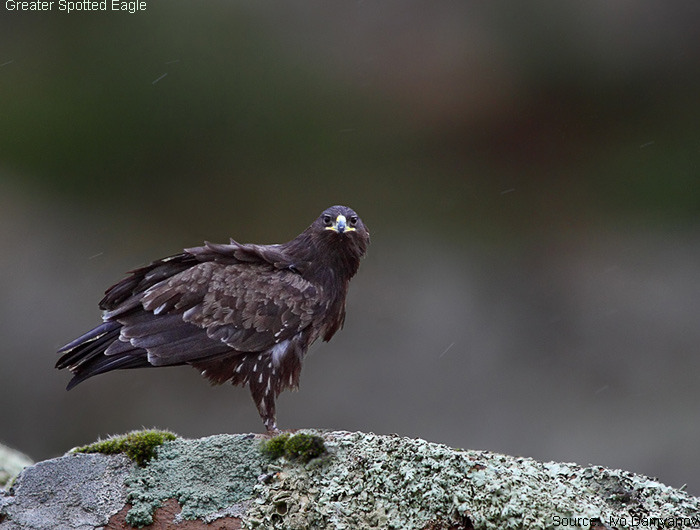 Forests cover about 70% of the area. Coniferous associations including dry Pine stands are the favourite habitat for many bird species; Osprey, Capercaillie, Nutcracker, Coal Tit, Nightjar, Crossbill, Redstart, Goldcrest, Pied Flycatcher, Wren and Dunnock being among them. Wet forest, consisted of black alder and white birch hold Golden and Lesser Spotted Eagles, Hobby, White-backed and Black Woodpeckers.


But the tour isn't just about birds. We may also see mammals including all major carnivores, among them Wolf, Brown Bear and Lynx. Smaller predators such as Pine Marten, Raccoon Dog and European Mink are well represented too. European Bison, Elk and European Beaver are quite common in the whole area.
We may also encounter many butterflies, dragonflies, amphibians and reptiles - and wild flowers including orchids will doubtless inspire interest.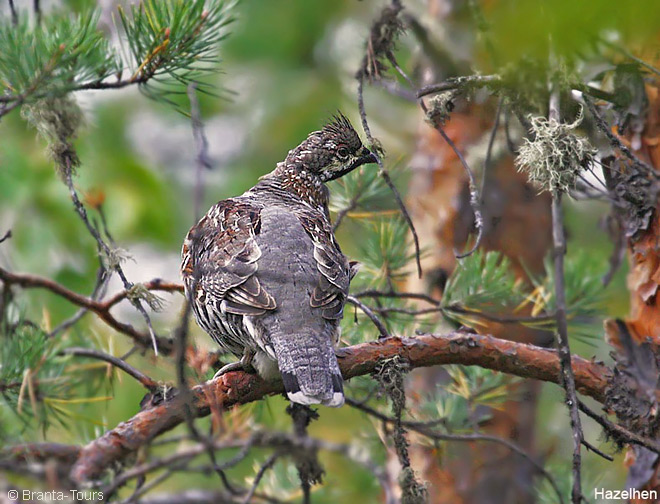 NOTE This tour is limited to 12 participants and offered at a reduced promotional cost. It can be divided into two shorter tours as well as changed by canceling some days depending on participants' wishes. It is also possible to operate the tour along the route back.

Accommodation
We stay at very comfortable and well-located lodges, as well in typical cosy Byelorussian village homes. Our accommodation has been chosen so that it is ideally situated for the birding spots that we shell visit. The type of accommodation available will vary according to the locational context. People in Belarus have healthy appetites and you are sure to enjoy delicious local traditional cuisine and a generous hospitality. National cuisine includes delicious local specialities, vodka and excellent imported wines.
Single rooms are always available, though a supplement is charged for single occupancy.
Price includes:
Accommodation
HB in twin rooms;
Packed lunches except for days 1 and last
Drinks: mineral water, fizzy drinks including Coca Cola, tea/coffee
Transportation by 8 or 14-seater vehicles;
All excursions plus transfers in Belarus;
Guidance;
Price excludes:
Lunch on days 1 & last;
Alcoholic drinks and tips;
Transport to and from Belarus;
Single room supplements, visas and health insurance.